Concrete Pads | Residential And Commercial
Concrete Pads Winnipeg
---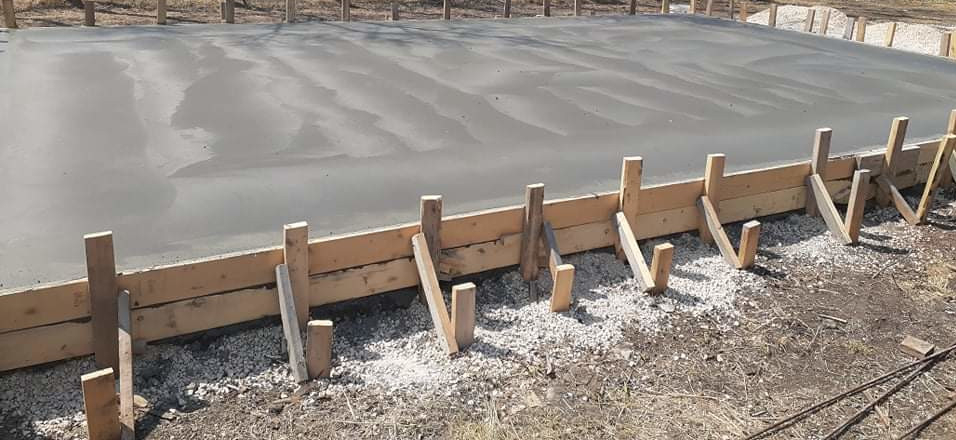 Efficient concrete pads & slabs. At CAD Concrete and Excavating company we take great pride in providing high-quality concrete contractor services for residential and commercial garages and shop pads. Concrete pads can be power troweled to a smooth and dense finish or can be broom finished if non-slip grip is what you want. All garage pads use a minimum concrete strength of 32 M.P.A. with 5-8 % air entrainment. This air creates a void for water to expand into when it freezes, protecting the concrete during these cycles. Coloured concrete is another option for garages that looks sharp.
Contact Us now for a free quote.
---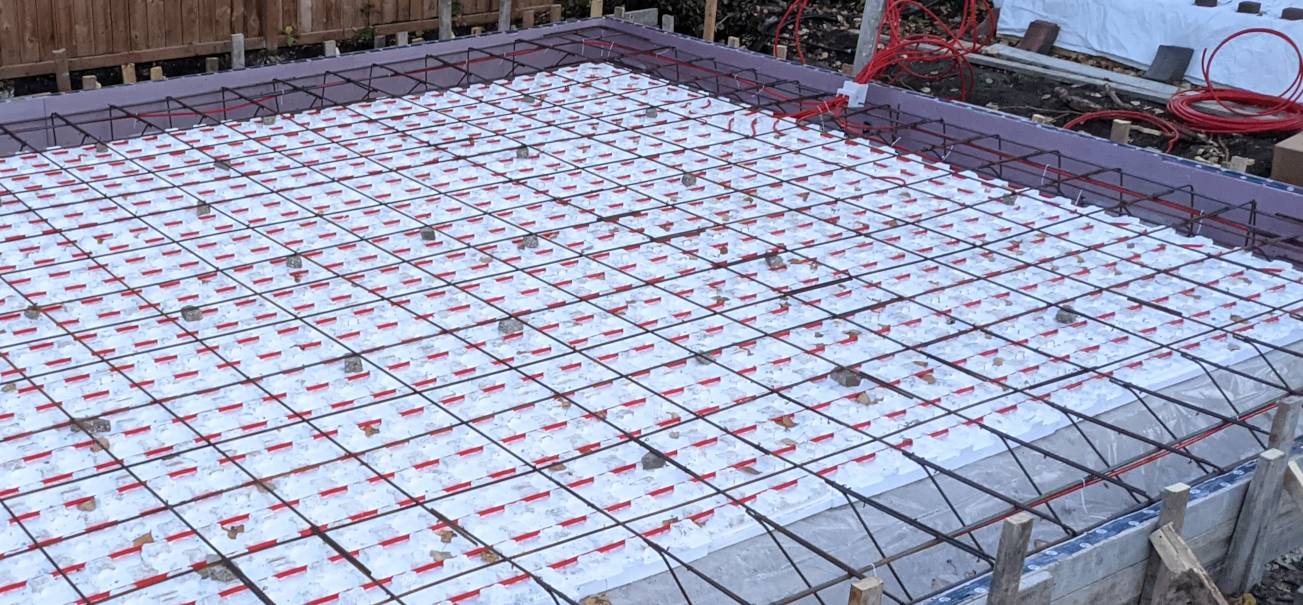 Our company knows the importance of building high-quality concrete pads. Building high-quality pads reduce the impact on the environment for the building industry.  It relies on a 3/4" gravel base 6" Thick to hold the weight of the concrete pad.  Pads under 500 sq. ft. use 5" thick concrete.  Pads between 500 - 700 sq. ft. are made with a thickened edge 12" x 12" with two 15-20mm rebar around the entire perimeter. Pads of this size use the main pad thickness of 6".  Pads over 750 sq. ft. have to be engineer-designed structures.  Most residential pads use a 10 mm rebar on 18" centers for the main pad concrete.
---